Urbansketching in Belgium
Les auteurs de ce blog entendent respecter scrupuleusement le droit à l'image de chacune et chacun. Si une personne se reconnaît sur une image reproduite sur ce site internet et refuse la publication de cette image, il lui suffit d'en faire la demande à info@urbansketchersbelgium.be en spécifiant la page/l'endroit du film où apparait l'image concernée. Les auteurs feront suite à cette demande dans les meilleurs délais.
De auteurs van de blog willen het portretrecht van iedereen nauwgezet naleven. Als een persoon zichzelf herkent op een foto/in een reeks die op deze website wordt weergegeven en de publicatie van deze afbeelding wenst te weigeren, volstaat het om een verzoek te sturen naar  info@urbansketchersbelgium.be  en daarin de pagina/het moment in de film waar de afbeelding verschijnt, te vermelden. De auteurs zullen zo snel mogelijk op dit verzoek reageren.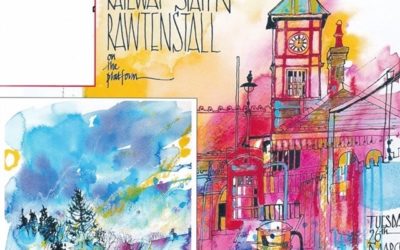 DATE: Thursday 12th and Friday 13th September, 2019 TIME: meet-up and breakfat at 9:30 am, workshop at 10 am to 4pm each day, with free time for midday break LOCATION: Hub in « Palais de la Folle Chanson », A listed Art Déco building close to the...
read more