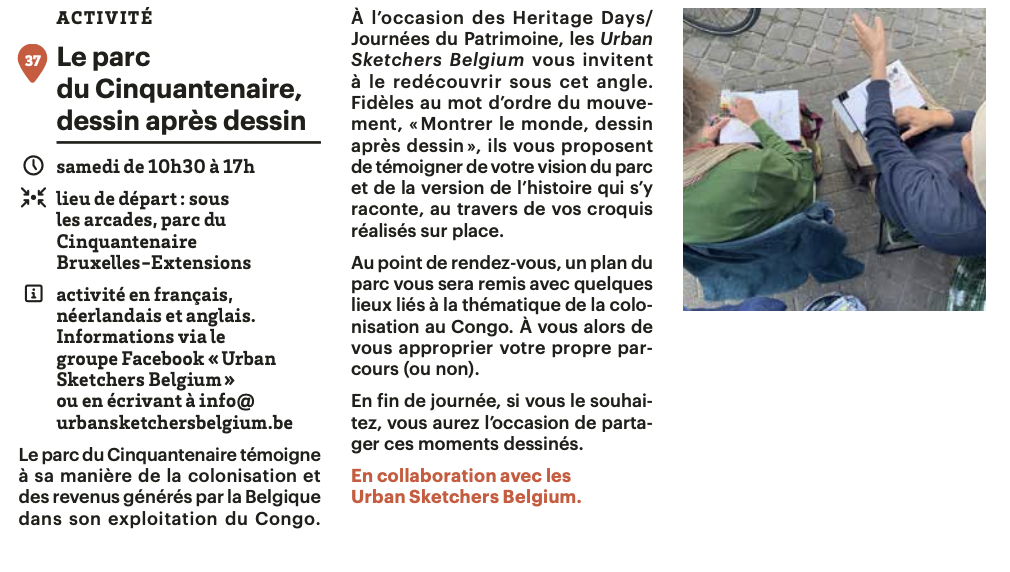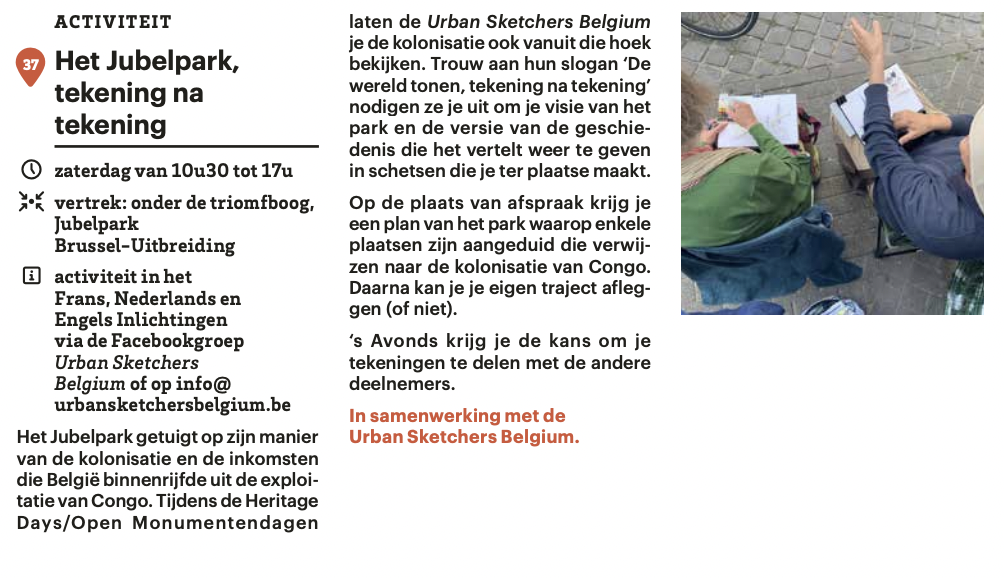 Nous participons comme ces dernières années aux Journées du Patrimoine de Bruxelles. Cette année, nous nous retrouvons au Parc du Cinquantenaire pour répondre au thème : "Traces de la décolonisation". Nous vous proposerons de redécouvrir le parc sous cet angle. 
RV à 10:30 samedi 17/9 sous les arcades à côté d'Autoworld !
Zoals de vorige jaren nemen wij deel aan de Erfgoeddagen van Brussel. Dit jaar komen wij bijeen in het Jubelpark om te reageren op het thema: "Sporen van dekolonisatie". Wij stellen voor het park vanuit deze optiek te herontdekken.
Afspraak om 10:30 zaterdag 17/9 onder de arcades naast Autoworld museum
As in previous years, we are participating in the Brussels Heritage Days. This year, we are meeting at the Parc du Cinquantenaire to respond to the theme: "Traces of decolonisation". We propose to rediscover the park from this angle. 
We meet at 10:30 Saturday 17/9 under the arcades next to the Autoworld Museum