Le programme des journées du patrimoine  (15 & 16/9)  à Bruxelles s'annonce prometteur!
Avec comme guest star Simone Ridyard!  Elle donnera également une démo le samedi après-midi et le dimanche-matin (gratuits). Avec Simone le dessin de perspective vous semblera facile !
Allez voir son travail ici: https://www.instagram.com/simoneridyard/
Joignez-vous librement au sketchcrawl (balade dessinée) tout au long du week-end, ou réservez votre place dans un des groupes d'initiation qui vous encouragera à vous lancer dans un lieu emblématique de Bruxelles.
Het erfgoeddagenprogramma (15 & 16/9)  ziet er veelbelovend uit!
Met featuring guest star Simone Ridyard ! Urban sketchers die naar de Brusselse erfgoeddagen komen op 15 en 16 september zullen de eer hebben met Simone te tekenen! Zij is onze speciale gast voor 3 dagen! Met haar zal het perspectieftekenen geen geheimen meer hebben 🙂
Hier kan je haar werk bewonderen: https://www.instagram.com/simoneridyard/
Kom naar onze sketchcrawl (gratis) tijdens het erfgoedweekend, of schrijf je in in één van onze initiatiegroepen die je op weg zal helpen in de urbansketchingwereld.
The program of the heritagedays  (15 & 16/9)  looks promising!
With featuring guest star Simone Ridyard ! Urban sketchers who'll be around in Brussels for the Heritage Days on 15th and 16th september will have the opportunity to sketch with Simone ! She'll be our special guest and will do 2 free demonstrations! She'll make perspective drawing look easy for you 🙂
Check out her great work here: https://www.instagram.com/simoneridyard/
Come to our free sketchcrawl or subscribe to our free workshops for newbees!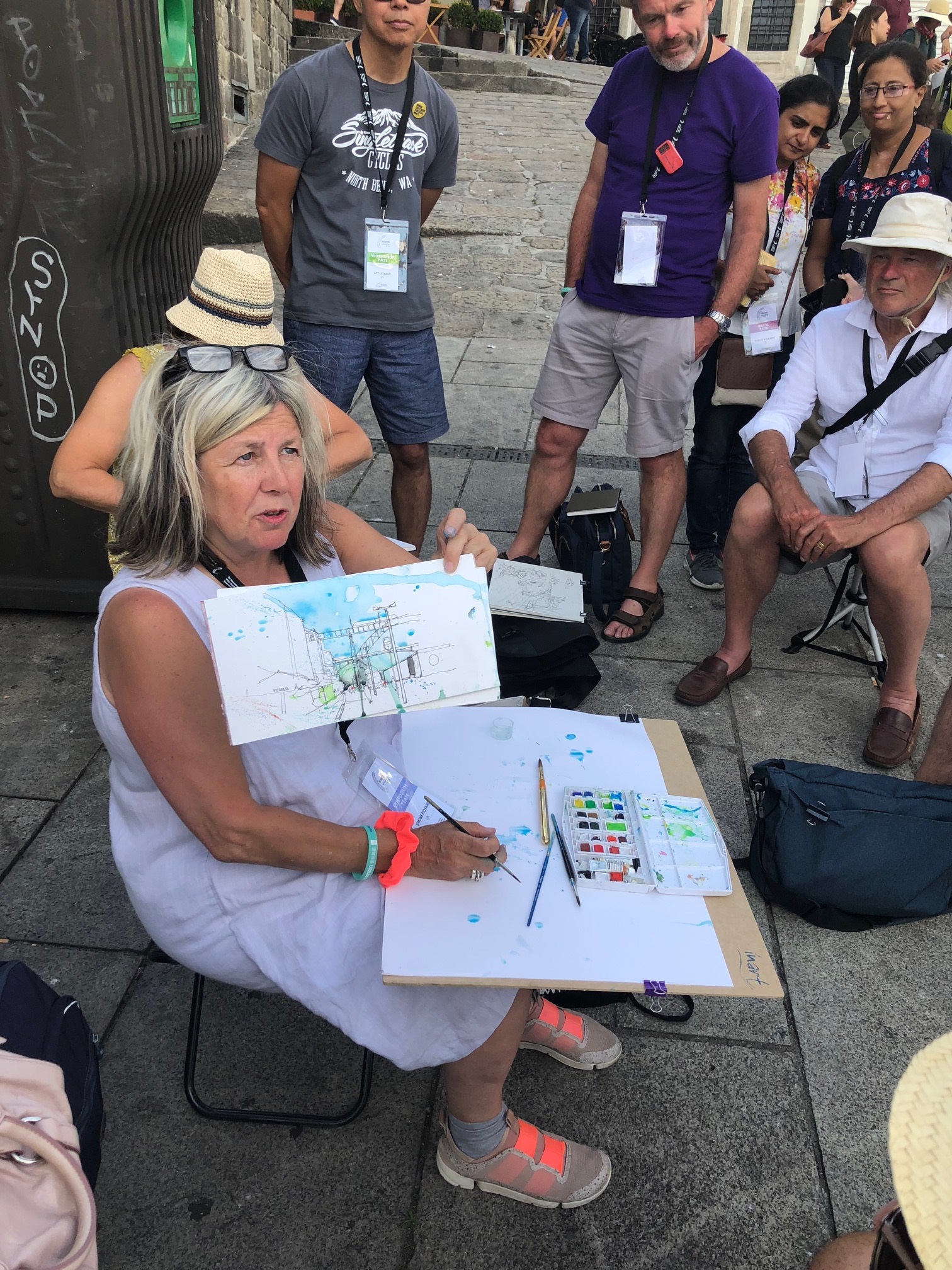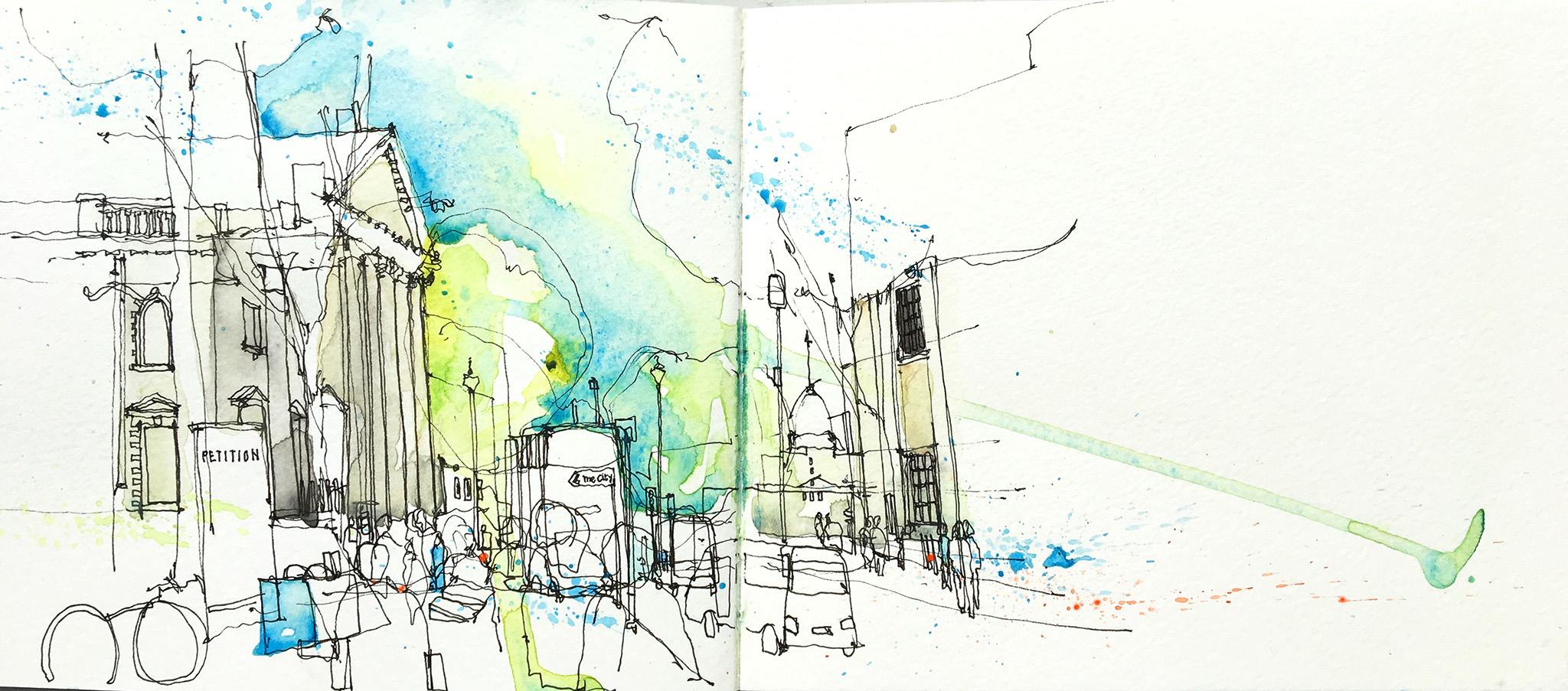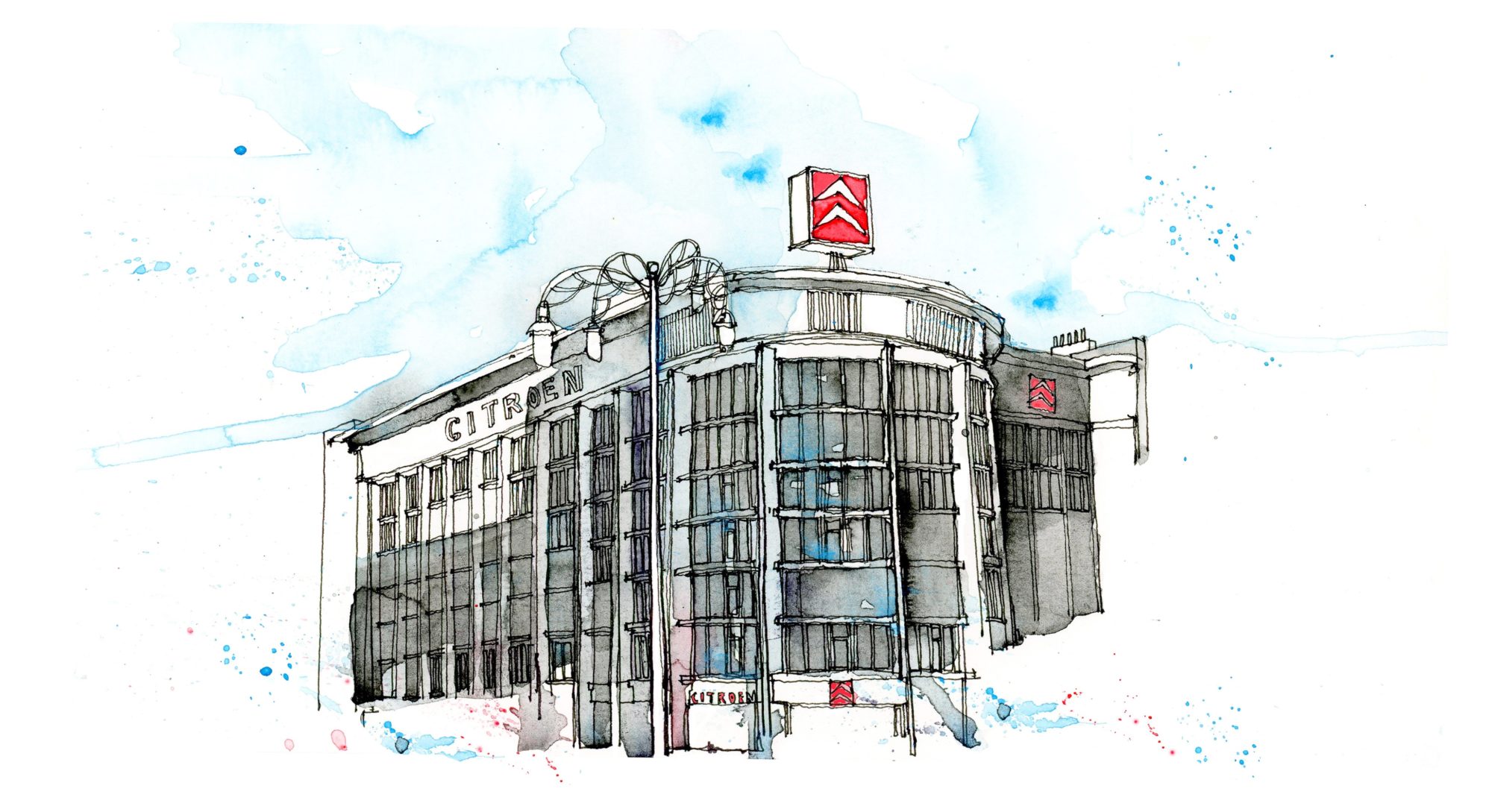 Horaires des activités :
Initiation (pour adultes) :  durée 3h
le samedi à 10h
le samedi à 14h
le dimanche à 10h
le dimanche à 14h
Les réservations par  email sont finies depuis ce vendredi 18h. Si vous voulez venir dessiner venez simplement à 10h aux points de rendez-vous samedi et dimanche:
Meeting point de l'activité :
Le samedi: Mont des Arts sous les arcades
Le dimanche: Kanal Centre Pompidou dans le grand hall devant la "machine"
ou dans un autre lieu emblématique de Bruxelles-Ville en fonction du groupe choisi (nous vous le communiquerons par mail).
Accessibilité:
une initiation le samedi matin en français/anglais et une initiation le dimanche matin en néerlandais/français/anglais seront accessibles aux personnes à mobilité réduite. Merci de préciser dans votre réservation si cela est votre cas.
Mont des Arts: Gare Centrale, metro Gare centrale et parking Albertine tout proche.
Kanal: métro Yser tout proche
Attention, Bruxelles est sans voiture le dimanche.
Sketchcrawl: rejoignez librement notre parcours dans la ville pour dessiner avec nous, voir plan ci-dessous :
samedi de 10 h à 17h, au départ du Mont des Arts puis en continu.
dimanche de même au départ de Kanal.
Démo par Simone Ridyard : (les lieux encore à préciser par elle)
samedi à 14h au Mon des Arts
dimanche à 10h à Kanal Pompidou
Meeting point final samedi : Parc du Mont des Arts, devant la fontaine au bas des escaliers, à 17h pour la photo de groupe et pour découvrir tous vos dessins !
Meeting point final dimanche: quai aux pierres de taille (derrière le KVS) à 17h pour la photo de groupe et pour découvrir tous vos dessins !
Matériel de dessin à apporter: un carnet de croquis et votre matériel de dessin favori, par exemple un crayon de dessin HB, B ou 2B, crayons de couleur, aquarelles, stylo ou feutres. Et un siège pliant, pour votre comfort.
Uurrooster van de activiteiten :
 Inwijding in urbansketching (voor volwassenen) :  duur 3u
zaterdag om 10u
zaterdag om 14u
zondag om 10u
zondag om 14u
De reservaties per email zijn afgesloten. Indien je met ons wil komen schetsen kom gewoon naar de plaatsen van afspraak om 10u op zaterdag en zondag:
Meeting points van de activiteiten :
Zaterdag: Kunstberg onder de arcaden
Zondag: kanal Pompidou voor de "machine" van Tinguely
of op een andere plek in Brussel-Stad in functie van de gekozen groep (dit zal u per mail worden bevestigd).
Toegankelijkheid:
Minstens één inwijdingssessie op zaterdagochtend in het FR en ENG en één  op zondagochtend in het NL/FR/ENG zullen toegankelijk zijn voor deelnemers met beperkte mobiliteit. Gelieve ons bij de reservatie te melden indien dit voor u van toepassing is
De Kunstberg: Centraal station, metro centraal station en Parking Albertine bevinden zich in nabijheid van de kunstberg.
Kanal: metro Yser is vlakbij
Opgepast op zondag is het autoloze zondag. 
Sketchwalk: Kom vrij met ons tekenen op zaterdag en zondag van 10u tot 17u (zie plan hieronder):
op zaterdag vertrek op de kunstberg en
op zondag vertrek vanuit Kanal Pompidou, al wandelend en tekenend door de stad
Demo door Simone Ridyard :
zaterdag om 14u op de kunstberg
zondag om 10u aan Kanal Pompidou
Final Meeting point zaterdag: Park van de Kunstberg voor de fontein beneden aan de trappen zaterdag om 17u voor de groepsfoto en om alle tekeningen samen te leggen !
Final Meeting point zondag: Op de Arduinkaai achter de KVS om 17u voor de groepsfoto en om alle tekeningen samen te leggen !
Tekenmateriaal mee te brengen : een schetsboek en jullie lievelingstekenmateriaal, bijvoorbeeld een potlood (niet te hard: HB, B of 2B), kleurpotloden, aquareldoos, een pen, stiften of balpennen. En een stoeltje voor jullie comfort.
Activity Schedule:
Initiation sessions  (for adults) : duration 3 hours
Saturday at 10:00
Saturday at 14:00
Sunday at 10:00
Sunday at 14:00
Reservations closed friday 14/09 at 6pm . If you want to come to sketch with us just come to the meeting place at 10am on saturday and sunday:
Meeting points for the activity:
Saturday: Monts des Arts under the arches
Sunday: Kanal Pompidou in front of Tinguely's "machine"
or in another iconic location in the city of Brussels, depending on the session. (we will come back to you by mail about your group's specific location).
Accessibility: 
one initiation session on Saturday morning (in French/English) and one initiation session on Sunday morning (in Dutch/French/English) will be accessible to persons with limited mobility. Please mention in your reservation if that is your case.
Mont des Arts: Central Station, metro and Albertine carpark are closeby.
Kanal Pompidou: Metro Yser is close by
Be warned : Brussels will be car-free on Sunday.
Sketchcrawl : feel free to join us on our sketching tour: Saturday and Sunday 10:00 to 17:00,
starting from Mont des Arts on saturday and
starting from Kanal Pompidou on sunday.
Demo by Simone Ridyard :
Saturday at 2pm at the Mont des Arts
sunday at 10pm at Kanal Pompidou
Final Meeting Point saturday : Monts des Arts garden, in front of the fountain at the foot of the stairs, on Saturday at 17 :00 for the group picture and an opportunity to discover all of your drawings !
Final Meeting point sunday: Quai aux pierres de tailles (behind the theatre KVS)  at 17 :00 for the group picture and an opportunity to discover all of your drawings !
Bring up your tools : your sketchbook and your favourite drawing tools, such as a graphite pencil HB, B or 2B, colour pencils, watercolors, pen or markers. Add a folding stool to be comfortable.