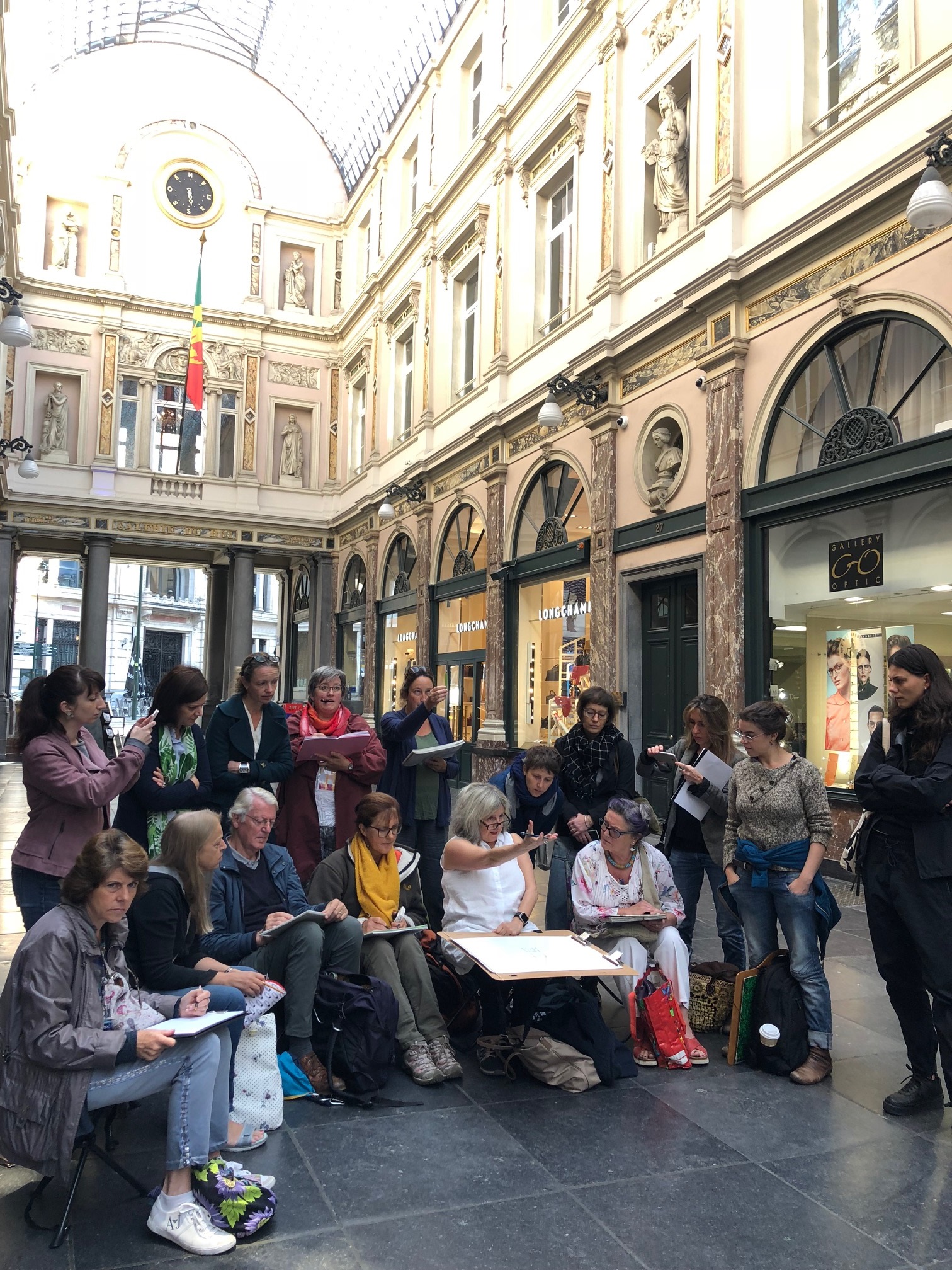 It was a great experience being part of the perspective workshop with Simone Ridyard last Friday.
I loved her casual but efficient way of showing us what to do. Simone took the time to come near most of us and really tried to help and share her art with us. I was a bit scared of perspective (and still am..  ) but now it feels at least I know the enemy better…   The group had a good size, and it's always interesting to see how everyone deals with the same view!
I can't wait to try and practice what I learned. I now have a worrying tendency to see lines flying all over the place from buildings around me when I walk in the streets…. I was sorry to have to leave before lunch, I would have loved to sit with everybody and get to know each other. Next time….
Gwena
PS: Here you can see Simone's Instagram